HuntedTreasure and MyToyGuide are now combined into one membership site!
members log-in
(THIS IS NOT THE Private Niche Group)
You Can't Afford to Miss Out!
Private Niche Groups
for online toy sellers!
Now you can join a community of like-minded
sellers in a private Facebook environment.
With a very qualified expert team and a 100 member limit, the Private Niche Group for online Toy Sellers is
THE place to discuss selling strategies, ask questions, and share hot product finds!
There is NOTHING else like this!
These groups fill up very fast... If you are selling online Click here to learn more.
***
Please understand that the membership to MyToyGuide below is NOT the Private Niche Group for Online Toy Sellers.
***
Take the guesswork out of shopping for children's items to sell on eBay and Amazon with MyToyGuide and HuntedTreasure
Are You Selling Online and Still Trying To Figure Out What In The World Is Selling For The Highest Profits?
You Can't Afford to
NOT Sell Toys &
Children's Items Online!
Children's items are one of the few items that
sell well the entire year
on eBay and other sites like Amazon...
The trick is knowing what specific items
will sell for profit!
Read on to find out how you can get your hands on a
Regular Report Listing current Hot Selling Toys and Children's Items on Ebay and Amazon!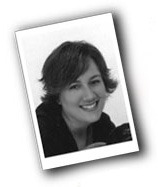 From: Jenni Hunt
The first items I sold online (other than books on Amazon) was a stroller back in 2003. I had bought it at a yard sale for $15. I used it for a few months - but, it wasn't meeting my needs so I decided to sell it on eBay.
I made over $100.
I was hooked! I decided that eBay would be a great way to make lots of money and jumped right in with both feet.
I began volume selling.
I pulled out all the clothes and toys my kids had outgrown and listed them. (sound familiar?)
My name is Jenni hunt. I have been bargain hunting my entire life - thanks to my mom (the bargain hunting QUEEN!)
After my son was born in 1999 and I left my marketing position at a high tech company in the Silicon Valley, it was crucial that I put my bargain hunting skills to the test in order for us to make ends meet. It didn't take long to realize that these bargain hunting skills could not only save us money... but, make us money!
"Just HAD to share with you another success!

Thanks to your newsletter I purchased a play yard at a thrift store. It was marked 7.99 and was 1/2 off. I had a coupon for another 50% off, so I payed $2... then I got home and realized there were actually 2 playyards!!!!! Ok, it ended last night- you have to look!!!!!!

Thanks for another great tip! :o)"
- Brooke (Her auction sold for $130!!!)
In order to make money on eBay or any other venue (including Amazon), it is critical that you know what items are going to sell and know where to find these hot items at bargain prices!
MyToyGuide and HuntedTreasure offers both!
Now you can know WHAT the hot selling items are...
With the MyToyGuide/HuntedTreasure membership site!
I am constantly researching trends for items that are making the bucks on eBay and Amazon. Members get to take advantage of this research and have it delivered to your door every month!
Hit the garage sales prepared with your monthly Hit List!Not only that, we will help you know WHERE to find these hot selling items.
We have been to enough garage sales and consignment shops to know what items will likely show up in a sale this summer... and we list the price you can expect to pay if you find the treasure while you are out building your inventory.
"I think it's great the way you communicate with us, and all the info you are willing to share. I've learned a lot in the few short days that I have been a subscriber."
Now, selling online always involves risk. How can we better know what is going to sell for the best profit?
One of the best ways to know what toys are selling well on ebay is RESEARCH! But, let let's get real… you are busy building inventory and listing your items...
who has time to research?
And, to make it even more difficult, to *really* be able to know what is selling well, this research must be done on an ongoing basis. Spending a week researching hot items are great – but, the results of that research can't always be applied to next month. Ebay and Amazon are constantly changing… and although children's items are always great items to sell for profit, it isn't always the same items that bring in the dough.
"Jenni,

I purchased your summer package about a month ago (2006) and went to work. I travel around my local area here in Louisiana to swap meets, antique shops, the Wal-Mart clearance isle etc looking for deals. Since getting your information, I've made about $$ from what you've taught me - $$$ on the Disney Cars alone. It's good stuff. As inexpensive as your service is, I recommend you to anyone without hesitation. Thanks."
-John Clark
www.learnebay.com
www.networkwebsites.com
These aren't predictions –
This list will be actual listings
of children's items that are
currently doing well!
For only $10 a month, you can have this information available to you immediately!
As a member you will receive:
| | |
| --- | --- |
| | Monthly report listing out current hot listings (on eBay and Amazon) of children's items that are easily found at yard sales and consignment shops for you to resell for a nice profit! |
| | Toy Reference Guide to help you identify any toy you might have found and need more information on before listing it. |
| | Inventory Resource List offering a list of resources to find inventory for reselling children's items. (no wholesalers here) |
| | Special alerts and deals on other products I offer. |
ACT QUICKLY!
The next 30 people will be
grandfathered in
at just $10 a month!
Sign Me Up
To Receive a Monthly Report of Great Selling Toys and other children's items!

Click Here For Instant Access
Please don't hesitate to shoot me off an email with any questions you might have...
Sincerely,
Jenni Hunt
Email me at jenni@huntedtreasure.com
P.S. Be sure to be one of the next 30 people to sign up to save! This is the lowest price in 7 years!! Get in now!